Shades of Autumn Fall Festival
Shades of Autumn 2023 is nine weekends of family fun beginning on Saturday, September 2, 2023, through Sunday, October 29, 2023.
We added several new attractions last year and have surprises for you this year as well! There is something for everyone to enjoy during our festival season. You can check out our admission prices to our Farmtractions Theme Park during Shades of Autumn.
"Shades of Autumn" is the annual Fall Festival at Stade's Farm & Market. Located in McHenry County in northern Illinois, Shades of Autumn is a great place to bring the whole family to enjoy nature's bounty, plus great entertainment, during the most beautiful time of the year. During Shades of Autumn, you can experience a day on the farm filled with family fun and forever memories.
Stade's Farm & Market has been hosting this fall festival for 20+ years, which began in 1997! Not only are pumpkins waiting to be picked out in the patch, the hayride back and forth is fun, too. In our petting zoo, you can play with some of our four-legged friends, including goats, a pony, a turtle, bunnies, Mama Llama and an alpaca. We have mazes in which to test your skills, and the pumpkin barrel train is a big hit with the little ones. There are plenty of children's activities to enjoy at Stade's. The pumpkin cannon demonstrations are a "blast" to watch while enjoying some of your favorite festival foods from our vendors. Here at Shades of Autumn, we are more than able to satisfy your sweet tooth, as well as a variety of delicious lunch options. Our farm market is fully stocked with in-season fresh-picked produce and all the fall decorations you might be looking for.
Please Note: We love animals just as much as you do and we are happy to welcome fully-trained service animals in accordance with ADA regulations, but please leave all others at home. If you visited us with your pets, please be cognizant of the weather when you leave them in your car to enjoy the activities on the farm. We thank you kindly for understanding.
For the comfort of all our guests, Stade's is a SMOKE-FREE farm, (including vaporizers, vape pens, hookah pens, electronic cigarettes (E–Cigarettes), e-pipes, and all other ENDS.) All Children, 15 years and younger, must have adult supervision at all times while visiting the farm.
Opening Day September 2, 2023
10:00 a.m. – 6:00 p.m.
September: Friday Sept. 15, 22, & 29.  All Saturdays and Sundays
October: Fridays, Saturdays, and Sundays
Also open Monday, October 9th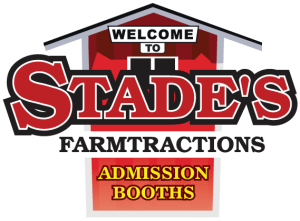 General Admission for 2023 Fall Season*
General Admission for 2023 Fall Season*
Children age 2 and under admitted free
September Friday 15, 22, 29 - Ages 3-59 - $18
September Sat & Sun - Ages 3 - 59 - $20
October Sat. & Sun.- Ages 3-59 - $22
October Friday - $20
Ages 60+ are half price
Season Pass - $55
General admission includes
FREE Parking!
Unlimited use of all attractions (except the following: Stade's Farm Express Train and the Apple Cannons) 
A farmtastically awesome time
"We Make it Easy to Create Family Memories!"
Separate Pay-As-You-Go Attractions
Stade's Farm Express Train Farm Tour ($5 each person)
Apple Cannons ($5/10 shots) 
These two attractions are available on Saturdays and Sunday 10 am - 6 pm.  They are not available on Fridays in October.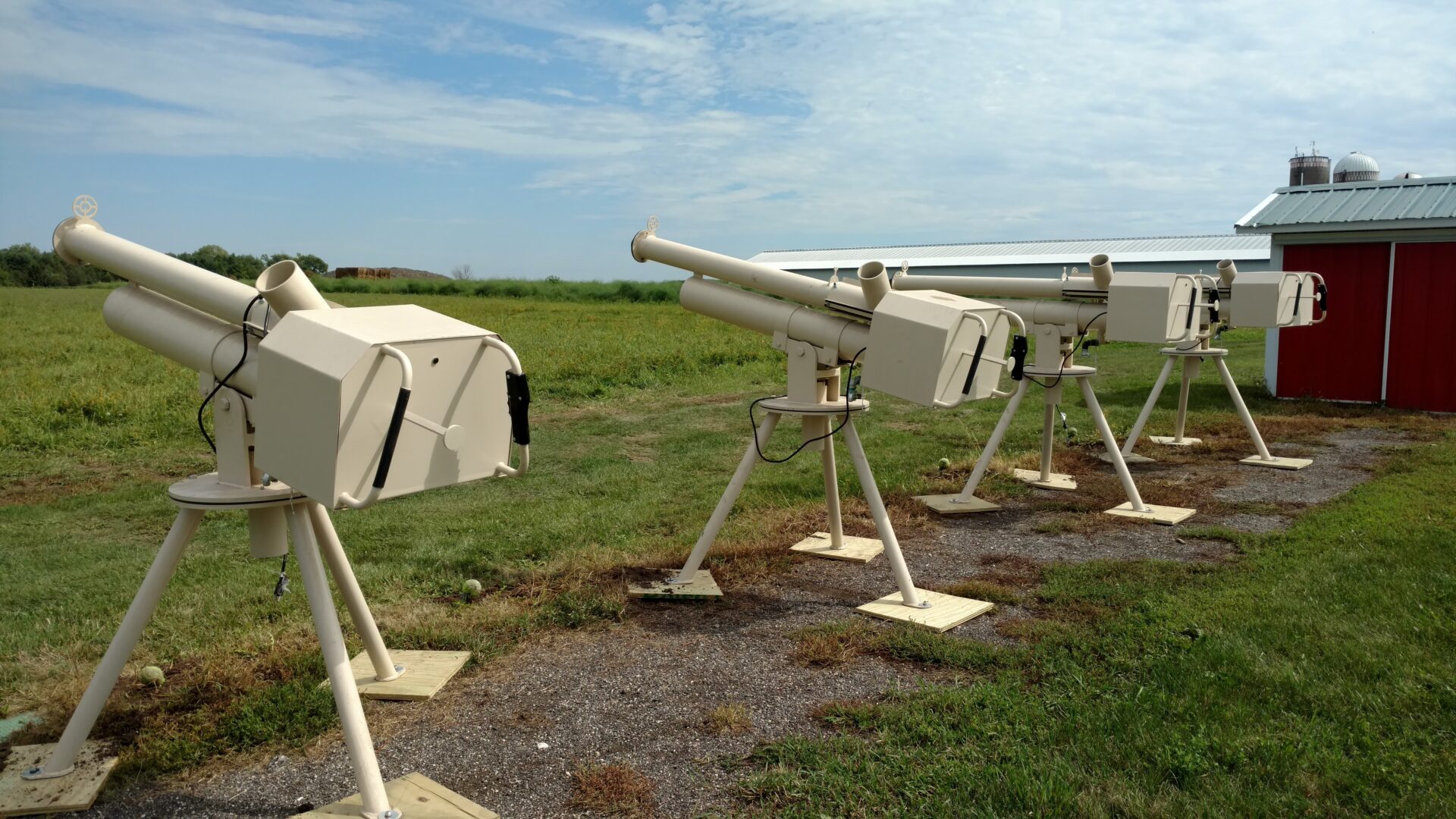 Please note that all children 15 years and under require adult supervision at all times. The last entry sold to Farmtractions Theme Park is at 5:00 PM. Most of the activities at Stade's Farm and Market occur outside. If you are planning a visit, please check the forecast first, as we do sometimes need to close unexpectedly and cease outdoor activities due to inclement weather.  Our Facebook page will keep updates on all closures.
No refunds are given for Farmtractions admission due to the weather. Our Market will always remain open, (9 AM – 6 PM) even when the outdoor activities close due to unpleasant weather.